About Charanga
Charanga produces engaging, exciting, innovative digital music teaching and learning resources to support music teachers and their students.
As well as Charanga Music World, it has produced Charanga Musical School for primary schools (nominated as Best Digital Teaching Resource 2013 by Music Teacher magazine), Charanga Music Coach for secondary schools, and Charanga Professional, also for instrumental teachers.
The programmes and resources have been highly acclaimed, with testimonials coming from top educationalists across the country.
Charanga programmes are used in over 3,000 schools by more than 10,000 teachers.
Established in 1996, producing the Charanga Guitar Coach CD Rom which went on to sell over one million copies, Charanga is now part of the Music Sales Group, Europe's largest music publishers, and is the digital partner of over 70 music services and hubs in the UK.
For more info about other exciting and successful Charanga programmes, visit charanga.com
Authors
Charanga has employed some of the country's top music educators to compose, arrange and compile the music, games, activities and other resources found in Charanga Music World.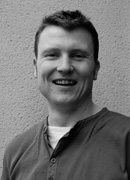 Pete Readman - Arranger/Orchestrator/Composer
Pete has been producing resources for Charanga since 2009 creating countless pieces for all instruments in Charanga Music World. In his spare time he orchestrates music for TV and film, most recently for BBC's Sherlock and ITV's Lightfields. before beginning his time with Charanga Pete worked in theatre composing scores and sound-designing for numerous productions, including Katrina and Huck. Pete also composed the scores for youth musical The Dream Snatcher and the musical Sadly Solo Joe. His teaching specialities are composition, music theory and piano.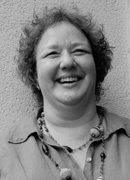 Jane Sebba, Composer/Writer
A music-lover from a young age, Jane began playing the piano aged 3 and took up the bassoon at 13, which she played in the National Youth Orchestra of Great Britain. After studying piano and bassoon at the Guildhall School of Music and Drama in London she went on to work in primary schools in London both as a class teacher and a music specialist. Jane ran her own music school, 'The Music Funshop' for 20 years — 150 children aged 3 - 9 attended weekly. Playing the accordion, she worked as a theatre musician for many years, performing (among others) for the Royal Shakespeare Company and the National Theatre in London. A prolific composer and writer of children's music, Jane has more than 50 publications to name, including the acclaimed series Piano Magic and Recorder Magic. Jane is happy to count Charanga Music World as one of her most creative projects.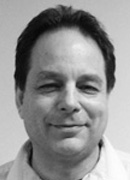 Colin Arenstein - Classical Guitar specialist
Colin Arenstein has performed regularly with various classical guitar ensembles at major venues, including the Barbican, South Bank and Wigmore Hall in London, and festivals across the world. Broadcasts include Radio 3, live radio and TV internationally. As a composer, Colin was a prizewinner in the international Domeq Composition Competition and has had several pieces published, including pieces for the Guildhall and Associated Board grades and guitar ensembles. He was commissioned by Greater London Arts to write a piece for Choir and Guitar Quartet which was performed at the City of London Festival. He has contributed articles and reviews to guitar magazines. With electric guitar, he has performed at jazz, rock and blues clubs, universities, major London hotels and in cabaret. Colin has taught guitar for over 40 years in various formats including groups, one-to-one, whole-class, ensembles, orchestras. He was Head of Guitar with Berkshire Maestros for 14 years and Area Manager with the West Sussex Music Service for 4 years.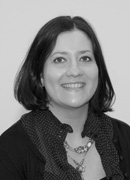 Joanna Mangona - Woodwind specialist
Joanna Mangona is an Author/Composer/Trainer/Consultant for Charanga Music. For the last 12 years she has also worked for Lancashire Music Service in a variety of roles including Head of Woodwind and Wider Opportunities Leader. In addition to this she maintains a busy playing schedule on saxophones and clarinet in a variety of contexts from orchestral to African Fusion. She is a music mentor for Music For Youth which enables her to share her vision of music in education without boundaries or prejudice.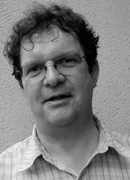 Andy Murray, BA, LRAM
In his early career Andy was a secondary Head of Music. After making a top 20 single (Zambezi) and composing music for a TV cartoon series (Telebugs), Andy became one of the earliest adopters of technology in the music classroom. This led to an advisory teacher post and then becoming Music Officer for the National Council for Educational Technology. He has written extensive national guidance, teacher training materials and many commercially published classroom resources. As a consultant, his clients include BBC, Roland, ABRSM and Trinity College, as well as many schools. Andy has helped Charanga to design, code, produce and edit many of our interactive learning resources.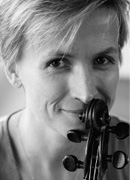 Kathryn Parry - Strings specialist
Kathryn read music at Selwyn College in Cambridge and went on to study violin at The Royal Academy of Music where she won several awards, including the prestigious Dip RAM for ensemble playing. A worldwide performer, Kathryn has played with many London orchestras and was a member of the London Philharmonic Orchestra and Scottish Chamber orchestra. Also, she is a member of Gramophone award winner La Serenissima and string quartet, The Revolutionary Drawing Room. Kathryn taught music for 3 years in London and currently teaches violin and viola. Recently she was honoured with an ARAM by The Royal Academy of Music in recognition of her services to the music profession.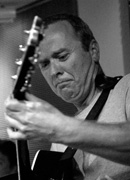 Pat McCarthy - Electric Guitar specialist
Pat has been playing the guitar professionally for over 30 years, and has performed with countless British jazz artistes including George Melly, Jamie Cullum, Alan Barnes, Snake Davis, Dave Newton, Jim Mullen, Andy Sheppard, The British Allstars and Tina May, as well as many visiting American and European musicians including Gilad Atzmon, Daryl Sherman, Art Van Damme, Aaron Weinstein and Tim Kliphuis. Other work has included several European tours, theatre work, a West End residency, televison and radio appearances and writing and recording. Pat is course leader for The Grimsby Jazz youth music project, and is an accredited teacher for North East Lincs Music and Performing Arts Service. Pat performs regularly with the Lady Sings The Blues show, the Shannon Reilly Trio and the Pat McCarthy Quartet.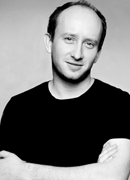 Anthony Weedon
Anthony is a busy orchestrator in the film & TV industry, working particularly closely with composers Michael Price and David Arnold, and his orchestrations can be heard in the BAFTA winning Sherlock series for the BBC (Benedict Cumberbatch, Martin Freeman), The League of Extraordinary Gentlemen (Sean Connery), Wild Target (Bill Nighy, Emily Blunt, Rupert Grint), Horrid Henry (Richard E. Grant, Angelica Houston), Cheerful Weather for the Wedding and Kula Shaker frontman, Crispian Mills' directorial debut A Fantastic Fear of Everything (Simon Pegg).
Education work plays an important part of Anthony's musical life; alongside the Bar 1 creative workshops he leads with the Avenue A Ensemble, he also coaches at the Royal Academy of Music Junior Academy and is a frequent guest teacher of orchestral conducting at the Royal College of Music, Trinity Laban Conservatoire of Music and Dance, and City University, London.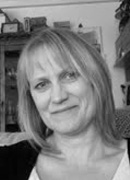 Dagmara Jones - Brass Specialist
Dagmara Jones is a professional French Horn player. She is a brass teacher and tutor and also conducts brass and wind ensembles.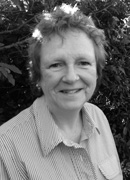 Alison Pinder - Woodwind Specialist
Alison Pinder is a woodwind specialist and bassoon and contra bassoon player. She is currently Head of Instrumental Teaching with the Hertfordshire Music Service. Alison has always enjoyed playing wind instruments and having studied at Newcastle University and Bretton Hall College she began her teaching career in Nottingham. She is a leader in the teaching of the mini bassoon and tenoroon and continues to teach these instruments as part of her busy schedule. Alison also conducts and works as a consultant for beginner woodwind initiatives, workshops and publications.